Description
Orders will be processed 5-10 working days after successful payment.
Disinfection of Dental Suction Systems
Aldehyde-free and extremely low-foaming and cleaning disinfectant concentrate based on quaternary ammonium salts. Dentosuc daily AD pur excels by high dirt-dissolving power towards deposits, saliva residues and drilling dusts, as well as by good material compatibility. Even very low concentrations are sufficient to achieve rapid effectiveness.
Combination product for daily cleaning and disinfection of dental aspiration systems of all designs (including saliva aspirator / with and without amalgam separator).
Spectrum of effectiveness + application times
˙Bacteria and Candida albicans in accordance to VAH (high contamination) as instrument disinfection: 2.0 % – 5 min. / 1.0 % – 60 min.
˙Bacteria in accordance to EN 13727 and EN 14561 (high contamination): 3.0 % – 2 min.
˙Candida albicans in accordance to EN 13624 and EN 14562 (high contamination): 3.0 % – 2 min.
˙Enveloped viruses (i.e. HBV, HIV, HCV) in accordance to BGA(RKI)/DVV (contaminated): 2.0 % – 2 min.
(100 g of the solution contain): 7.5 g Dimethyldioctylammoniumchloride, 0.6 g Benzyldimethyldodecylammoniumchloride
Made in Germany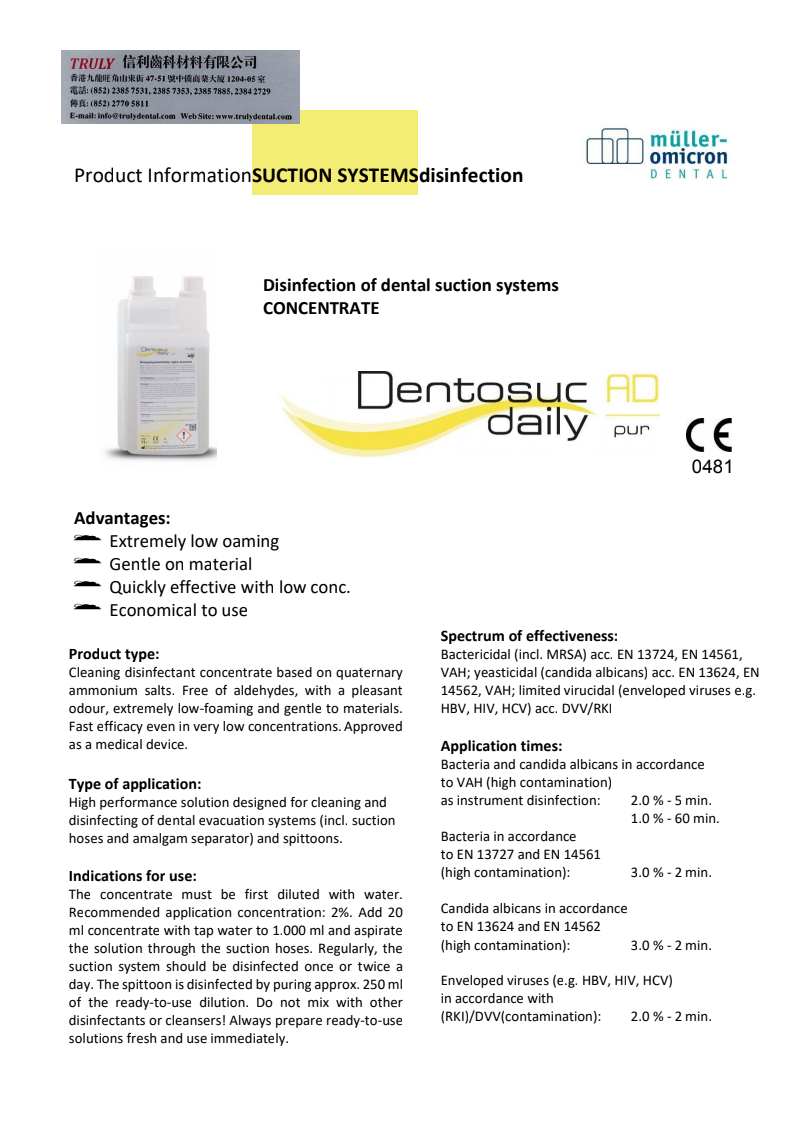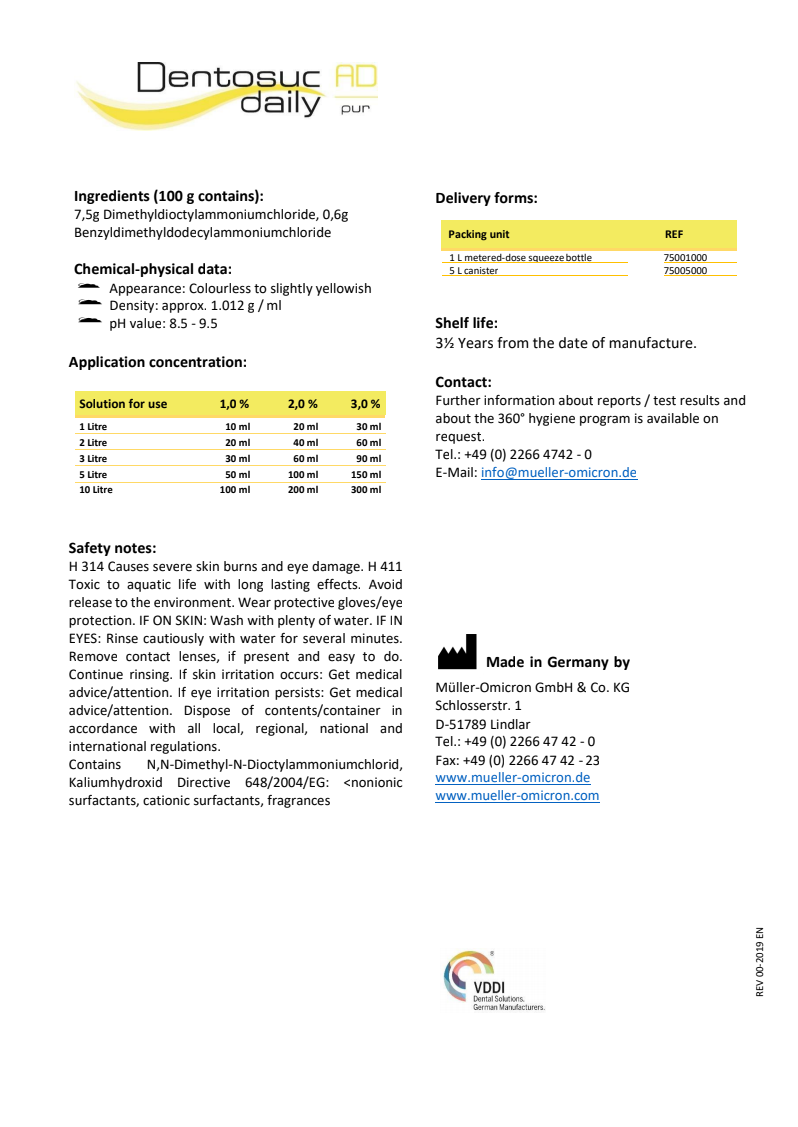 Customer Reviews
{{'product.product_review.no_review' | translate}}